Ympronta Digital
The only Integrated platform for

Serialization and Track&Trace.
Data Integrity in QC Lab.
Manufacturing Execution.

Y-Suite is a collection of innovative digital solutions designed for manufacturing companies operating in Life Sciences. The modules covers the most critical areas: Supply Chain, Production e Quality Control.
The core
The core of our platform is the Process Engine, a high-performance failure proof orchestrator that allows us to easily integrate systems, data, and people, building complex and robust digital environments in an extremely short time.

State vs Transaction
Basato sugli stati piuttosto che sulle transazioni questo motore è particolarmente adatto implementare soluzioni multi-tenant as-a-service dove a ogni utente deve essere garantita l'esecuzione veloce dei suoi processi e la loro tracciabilità .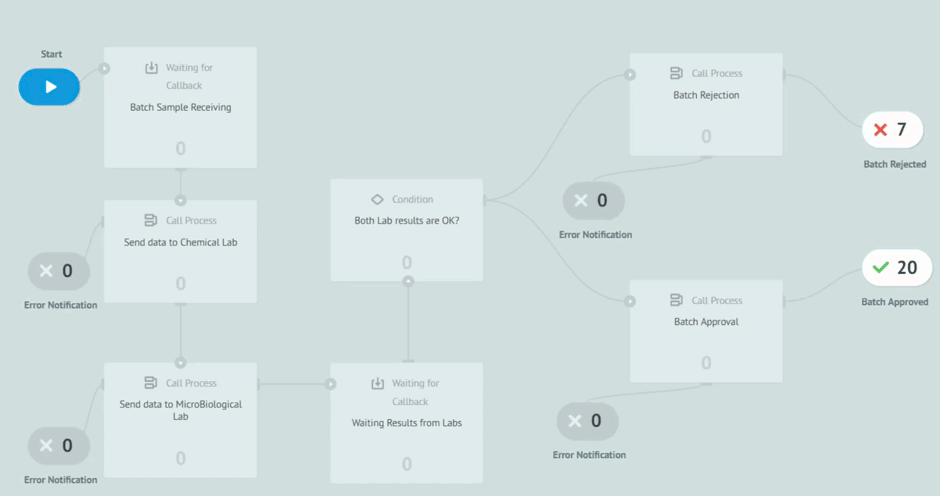 A unique integrated environment for the production, supply chain, and quality control.

The pharmaceutical IT environments have developed over time and recently have been enriched by completely new conceptual systems, compared to the classic ERP, LIMS, and DMS. These have appeared and evolved recently thanks to new technologies such as IoT and Cloud.
Obviously, we are talking about software aimed to manage Serialization, Manufacturing Execution, and Laboratory Analysis.
Ympronta Platform is the only that provides SW modules that cover all these areas, allowing customers to focus on the digitalization of "physical" processes in Life Sciences companies.